Michelle Wie concluded her 2017 season this past weekend and in true millennial fashion, posted a thank you on Instagram to her sponsors, swing coach and fans who supported her throughout the year. But the one that really stands out is the one she reserved for her caddie.
"Huge thank you to my caddy Matthew Galloway for putting up with me and all my hormonal mood swings every day on the course," she said.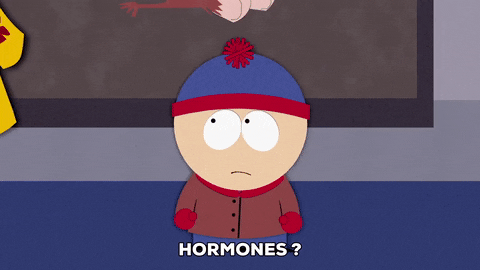 Really? Hormonal mood swings? Every day?! Yikes. Sounds like everything short of him having to say "I do." Have to feel for the poor guy.  Maybe I'm just a dude taking a dude mentality, but gimme a break, Wiezy. Can you imagine a guy on the PGA Tour blaming a bad round on a mood swing? Guess if you're Bubba Watson or Ian Poulter, sure … that makes sense, but for the other 99.99%, you'd get your ass kicked for saying something like that.
Did your hormones make you bleach your hair blonde, too? You're a professional golfer in her late 20s, not a 50-year-old woman going through "the changes." No excuses, play like a champion!